Quick Details
Material: Eco-friendly PVC
Size: 90*60*1.0cm(customizable) Weight: 1100g/pcs
Color: Black or black & yellow Feature: Anti-fatigue, anti-slip,
Place of origin: Jiangsu, China Use: industry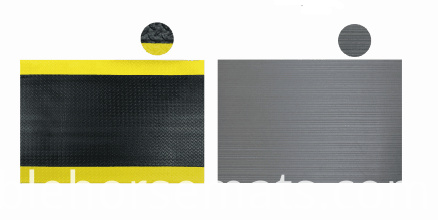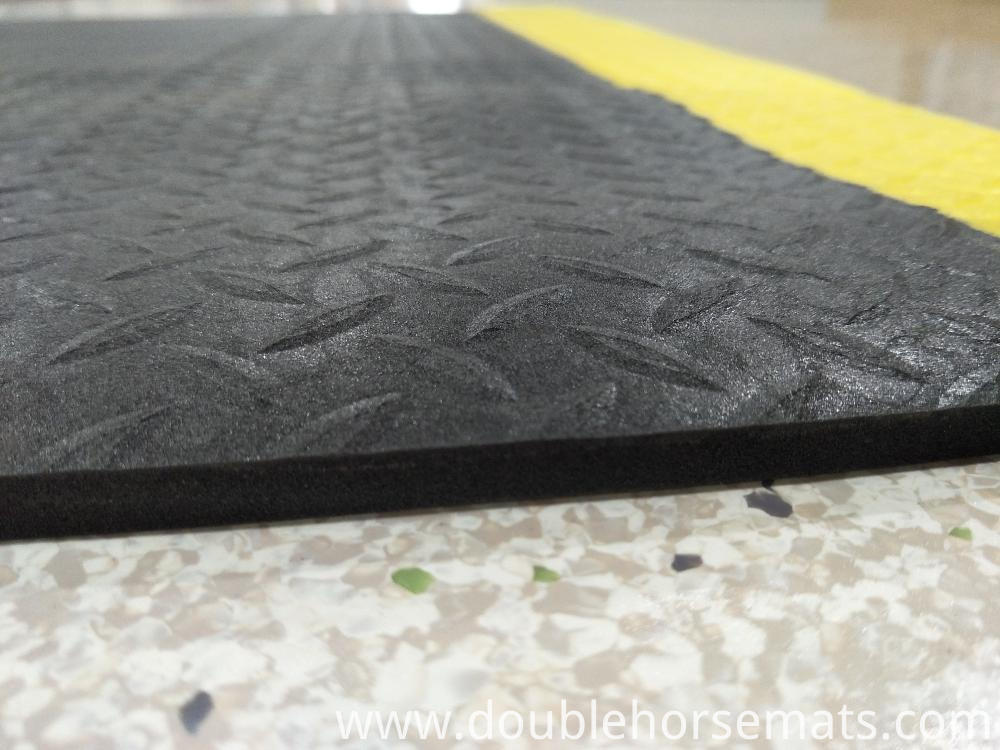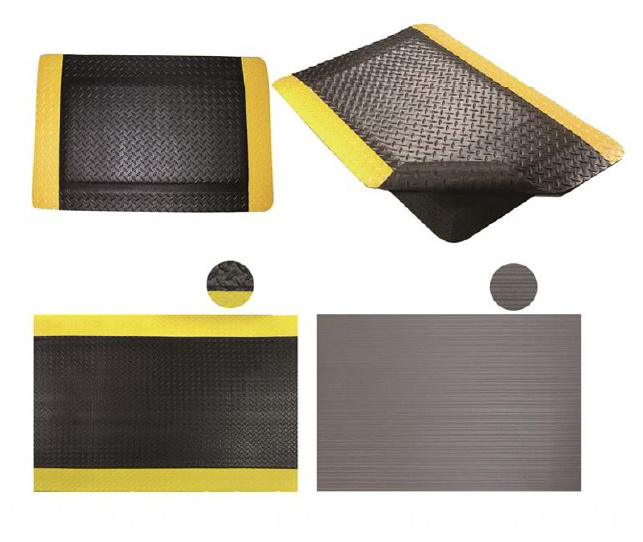 Product Description
The economical industrial anti-fatigue ground mat is produced by high elastic memory PVC foam material. It will relieve the stress of blood circulation system in feet, keep better circulation, reduce physical fatigue to get more comfortable. This mat is wear proof, waterproof and easy to clean, which is suitable to be put in some poor environment.
♦Anti-fatigue matting helps to promote regular movement as the feet naturally adapt to the cushioned surface of the mat.
♦Increasing comfort by installing anti-fatigue matting helps to improve concentration, reducing the potential for accidents, and also helps to increase productivity.
♦Back pain is a huge concern for employers and extremely distressing for sufferers. The scientific study carried out by a famous university confirms that the use of mats has a beneficial effect on the postural comfort to those who stand for long periods of time compared to standing on concrete.
Company Information
Our company was established in 2000 and has been producing PVC and PU forming products for more than 17 years. It was founded with RMB200 million and covers an area of 50,000 sq.m. There are about 400 employees in our company and the annual turnover is about RMB200 million. Our main market is Europe, America, South Africa and Japan. We are the supplier of lots of supermarkets such as Wal-mart, K-mart, Target, Lidl and Lotte mart.